GRAFTON SHOW 28th & 29TH APRIL 2023
eNTERTAINMENT IN THE MAIN RING
♦ The Man from Snowy River
♦ Showjumping & other equestrian events
♦ Young Farmer Challenge
♦ Monster fireworks
♦ Demolition Derby
♦ Young Farmer Challenge

sideshows & around the ground
♦ Showman's Guild Attractions
♦ Blacksmithing Display
♦ Reptile World (see demonstration times below)
♦ Animal Nursery
♦ Native Bees & Honey Bee Honey Extraction Demonstration
♦ Wood Chop Events
♦ Showgirl Competition
♦ Young Farmer Challenge
♦ Alpaca Fleece Colourbration
main pavilion ('the barn')
♦ Aged Care
♦ Arts & Crafts Competition & Display
♦ Cooking Competition & Display
♦ Craft Competition & Display
♦ Cut Flowers & Plants Competition & Display
♦ Decorated Cakes Display
♦ Fine Arts
♦ Floral Art Display
♦ Home Brew Competition Display
♦ Needlework & Fibrecraft Competition
♦ Patchwork, Quilting & Sewing Competition
♦ Photography Competition & Display
♦ Pot Plants Competition & Display
♦ Preserves Competition & Display
♦ Schoolwork Competition & Display
♦ Scrapbooking Display
♦ Trade Exhibits
♦ CWA Fresh Scones With Jam & Cream , Tea, Coffee, Light Snacks
♦ Farm Produce Competition & Display
♦ Cage Birds Competition & Display
♦ Open To The Public, All Welcome!
♦ Member Display Cases
♦ Private Collections Of Crystals & Minerals
♦ Lapidary Stone Work Including Cabochons
♦ Wholesale Jewellery Sales Direct To The Public
♦ Hand Made Silver Jewellery
♦ Silversmithing Demonstrations
♦ Gemstone Faceting Demonstrations
♦ Bring In Your Favourite Unknown Gemstone For Identification

poultry pavilion ('the chook shed')
♦ Poultry Competition & Display
♦ Alpaca's On Display
♦ Major Halter Competition (Saturday)
♦ Alpaca Fleece Competition Display
♦ Alpaca Industry Information
♦ Spinning, Knitting, Crochet & Felting Demonstrations
♦ Variety of Alpaca Product For Sale
♦ Huge Quilt display of renown quilter Chris Timmins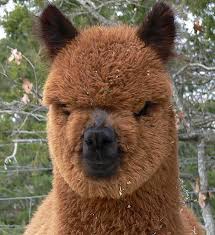 ♦ Foods Stalls
♦ Trade Exhibitors
♦ Community Organisations
♦ Beef Cattle
♦ Horses
♦ Sideshow Alley
♦ Young Woman (Showgirl), Junior Showgirl, Tween Showgirl, Man of the Land and Boy of the Barn competition
more information – specific events





reptile world display
Steve McEwan's Reptile World's mobile display is an informative, entertaining and educational exhibit featuring a range of Australian reptiles.

As a spectator at our show you will be introduced to a large Black Headed Python, an iconic Australian native lizard, and a host of venomous snakes.

Besides showcasing our awesome critters, our presenter will explain to you some simple steps on how to best avoid a snake bite and the most up to date
and correct method for snake bite first aid in the unlikely event of a bite.

You will have the unique chance to see up close some of the world's most venomous snakes in complete safety.

Regular Shows will be run between: 10:30am & 5pm.